SVL Business Solutions is delighted to sponsor the "People Engagement" Category at next month's Contact Centre Network Northern Ireland Awards Ceremony, which will be held on Thursday 17th October 2019 at the Crowne Plaza hotel in Belfast.
As a partner of CCNNI, SVL has been very active in supporting this new network and we are delighted to sponsor this prestigious award.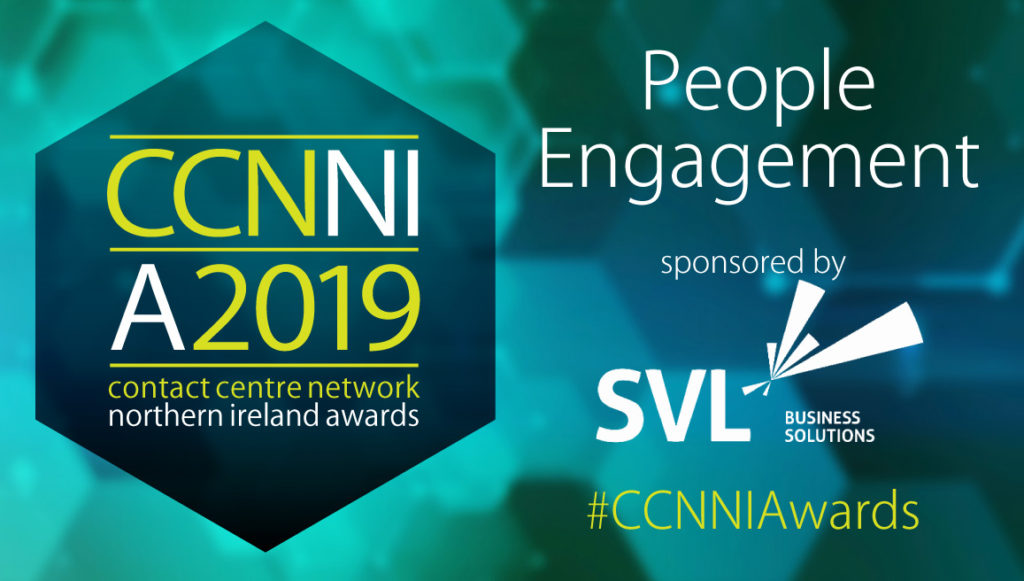 AFTER A SHORT-LISTING PROCESS, THE FOLLOWING COMPANIES ARE SHORT-LISTED FOR THE 'PEOPLE ENGAGEMENT' AWARD.
BT
Ulster Bank
Power NI
TTEC
Sensée
Capita PIP Enquiry Centre
Good luck to all the finalists. You can find out further details about the evening at the CCNNI website https://ccnni.com/finalists