This week SVL Business Solutions donated 20 good quality, winter sleeping bags to The Halliday Foundation, as part of their campaign to help the homeless on the streets of Glasgow this winter.
On top of this, SVL are acting as a collection point for anyone wishing to donate simple products such as clean underwear or toiletries like tooth brushes, liquid soap, disposable razors and deodorant etc.
Lorna Rafferty, from East Kilbride, is part of a 'Street Team' that cover a large route in the city centre pulling 3 large trollies with food, hot drinks, clothes and toiletries for homeless people.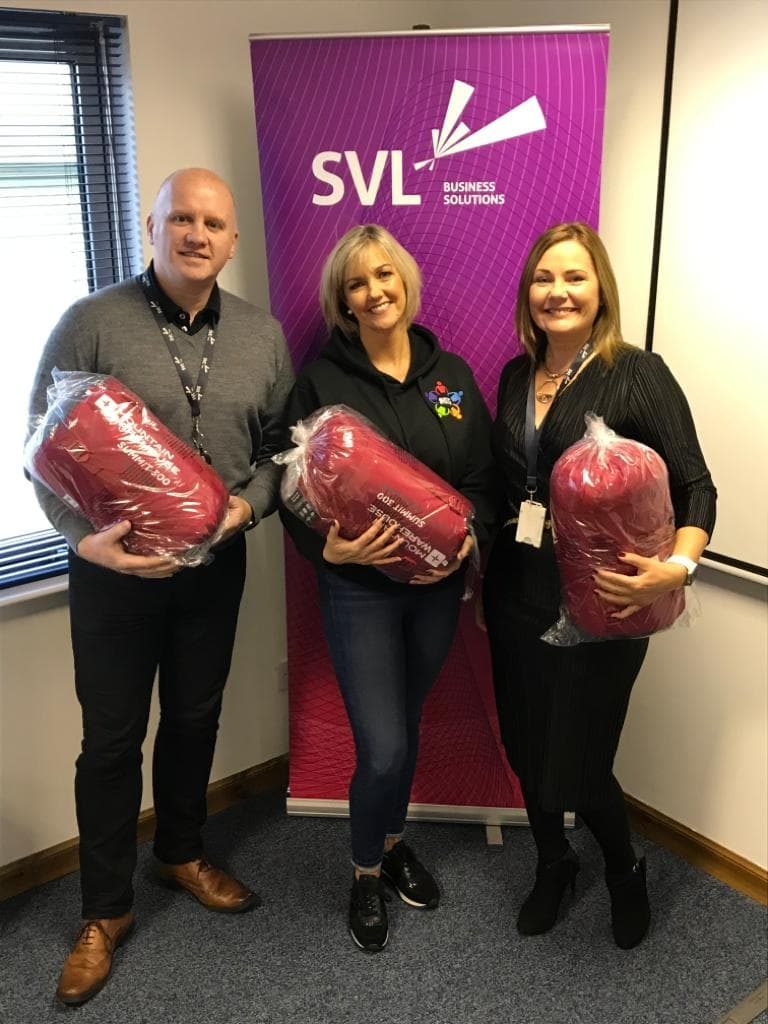 Lorna, speaking on behalf of the Halliday Foundation, said:
"One of the overwhelming things I find on my rounds is that the people have a little pride left and want to keep as warm and clean as possible. I'm so grateful to the staff at SVL and their families for making this vital donation of bags and collecting toiletries and clothes we can hand out as gifts"
Peter Gough, a Director at SVL, commented:
'The stories about the people the Halliday Foundation support are heart-breaking and genuine. Our company wanted to do something to help and we thought both buying some fresh sleeping bags and acting as a collection point for donations would make a difference. By gift wrapping what we see as basic sanitary products and clothes, will bring a most welcome gift to people who are in real need"
These gifts are predominantly for men, but also there are quite a few females living on the streets of Glasgow.
If anyone would like to donate second hand clothes then the Halliday Foundation can also make sure they get to the right people.
Even a £5 Greggs Gift Card would buy a homeless person 2 meal deals. Really good idea if anyone would prefer make a different kind of donation.
The address for dropping off Monday to Friday, 9am till 5pm is: 2 Orbital Court, Peel Park, East Kilbride, G74 5PH
Follow our company account on LinkedIn and Twitter for all the latest news about SVL and the Contact Centre Industry.