Over the next few months, SVL alongside a glittering array of partners, will be offering a series of online events covering a range of subjects of interest to the Contact Centre Industry.
HOW EMPLOYEE ENGAGEMENT CAN HELP TO MAINTAIN GOOD MENTAL HEALTH IN THE WORKPLACE
This 45 minute session was led by Anne Holmes, WFM specialist and Account Director from SVL and Lesley Malcolm a Director of M55 people, who specialise in creating mentally healthy workforces.
It covered:
What is well-being at work?
How does good practice impact productivity and employee engagement?
Are there unique challenges facing staff in Contact Centres?
What impact has the current pandemic had on workers mental health?
What techniques can we use to combat stress in Contact Centres?
Here is a link to a recording of the event.
Recording of event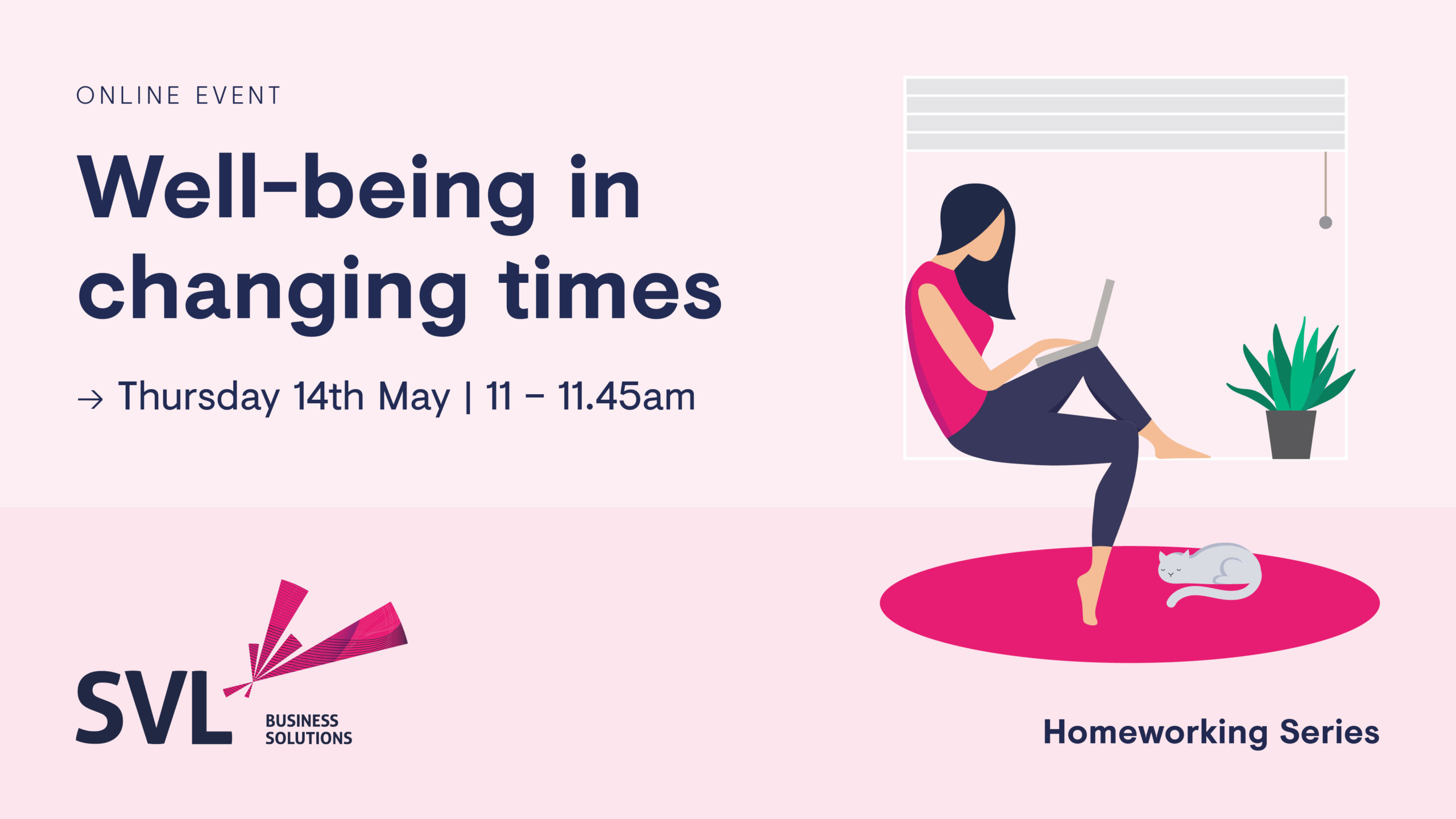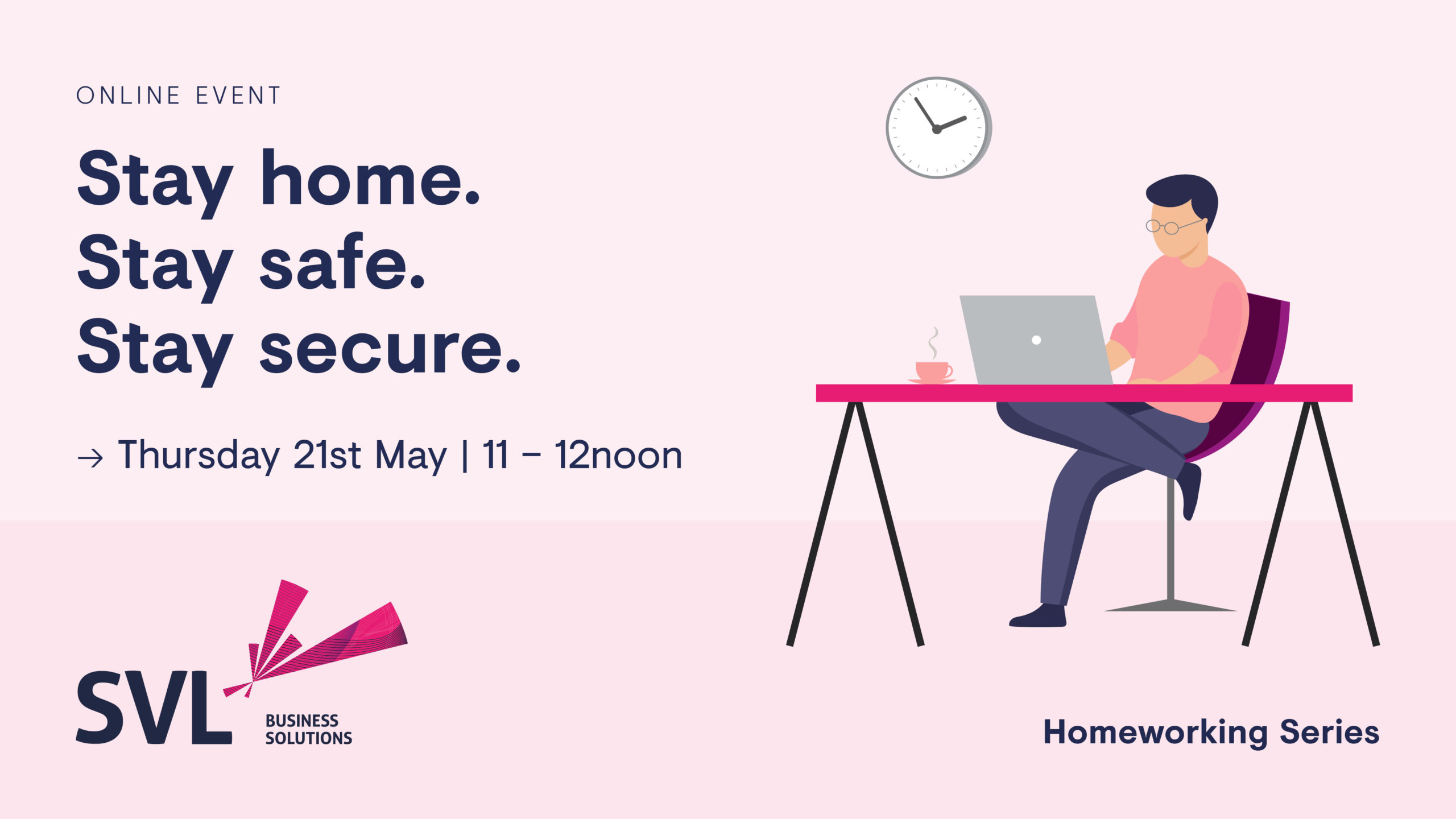 STAY HOME. STAY SAFE. STAY SECURE
In the second of our Homeworking Series of online events, Debbie Bicker from SVL hosted a discussion with Steven Jones ( Commercial Director Gala Technologies) and John Greenwood (Director, Thought Leadership Compliance 3) about the impact of Credit Card fraud on the UK & Ireland Contact Centre Industry during this Coronavirus Pandemic and beyond.
Key takeaways from the event were;
The scale and impact of the current crisis.
Why we got here.
What this means for: your customers. your organisation. your reputation. and vitally, your staff's safety.
What you can do to avoid fraud.
What your legal obligations are.
Here is a link to a recording of the event.
Recording of event
PLANNING FOR THE NEW NORM
In our third online event our WFM experts Anne Holmes, Richard Abdy and Indy Kaur led a panel discussion on the challenges in migrating homeworkers back into a safe office environment.
This event is of great interest to Contact Centre planners and Operational Leaders.
A new norm is in place that will involve planning and scheduling a mix of homeworking and office-based staff.
Key takeways:
Planning for Returning to Work – Post-Covid 19 – How does WFM Technology support this?

How do you limit the number of people in the office to maintain social distancing?

Working from Home and Office – How to you maintain 'fairness'

How do we manage to plan this and what do we need to consider?

How does this impact Employee Engagement?
Click here to see a recording of the event and here is a recording of the additional questions being answered.
Recording of Event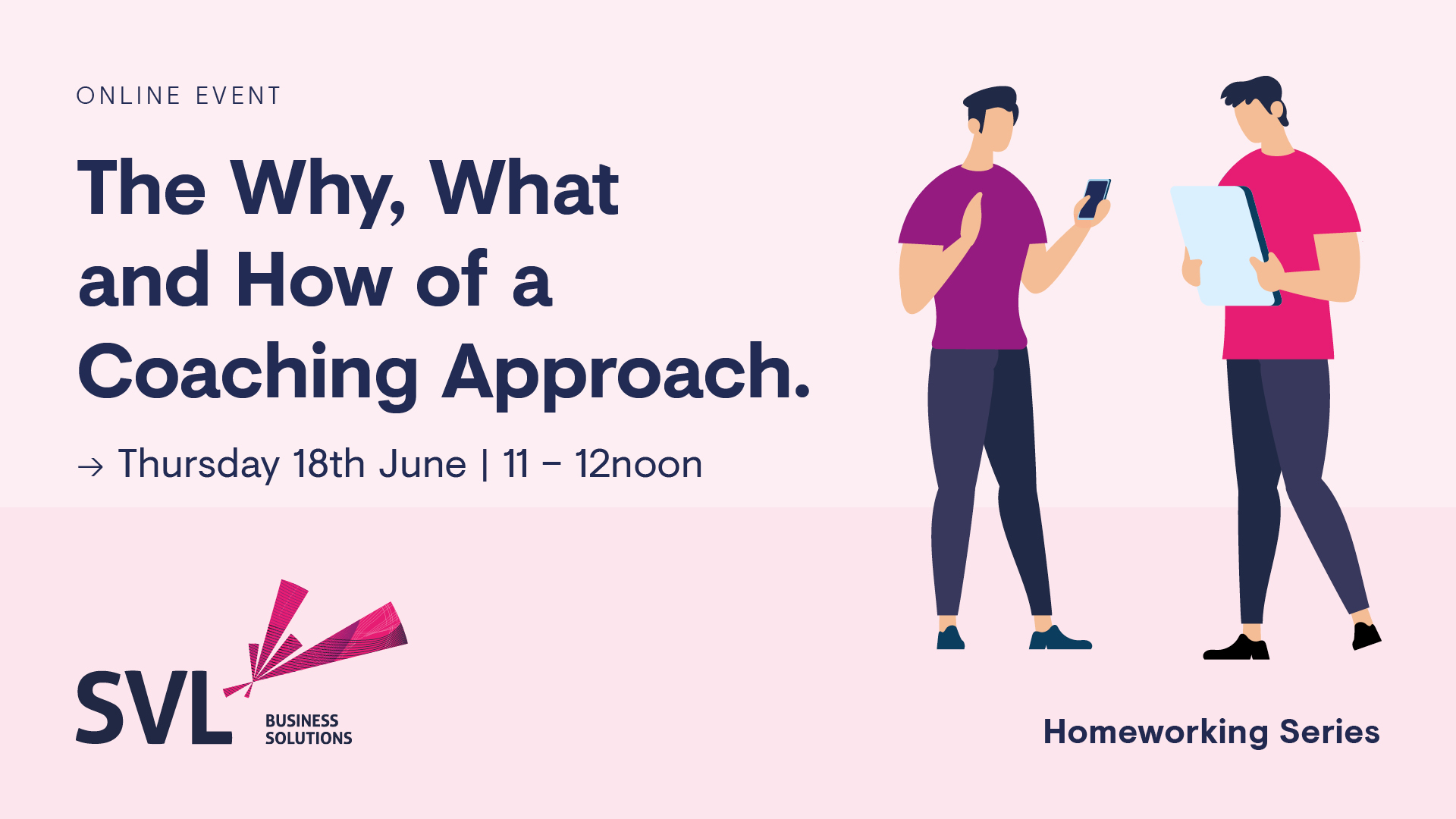 THE WHY, WHAT AND HOW OF A COACHING APPROACH
This event will be of great value to anyone in the Contact Centre Industry who works in customer experience, quality or in any form of leadership or coaching role.
Industry specialists Richard Abdy of SVL and Nicola Callan of Boost HR will take a deep dive into the role coaching plays to empower and engage your people and ultimately deliver excellent customer experience in the Contact Centre Industry.
Key takeaways are:
• How to align your coaching approach to your strategy.
• Clarity on what exactly coaching is, and isn't.
• The benefits of a coaching approach.
• How coaching complements technology.
• Plus, access to some free materials to help you on your way.
This session will be hosted on Microsoft Teams and a link will be sent to you prior to the event.
This is an interactive session with a quiz and the chance to question the speakers.
If you missed the event, access the recording here
Recording of Event
Accelerating a smarter future using automation.
Automation is , arguably, the catalyst for growth and a digital transformation which will accelerate the Contact Centre industry's recovery from Covid 19.
Industry specialists Rohan Newton from SVL, Steven Perrins from SVL and Ross McAllister from Agile Business Process will talk about the issues around automation and outline what they believe it can achieve.
Key takeaways from this session were:
How automation will improve quality management, efficiency and reduce time on manual tasks.
How to free up agent-time and reduce the monotony of boring tasks.
What is the difference between attended and robotic automation?
Examples of how to reduce manual processes.
Optimising your customer service using automation.
Recording of event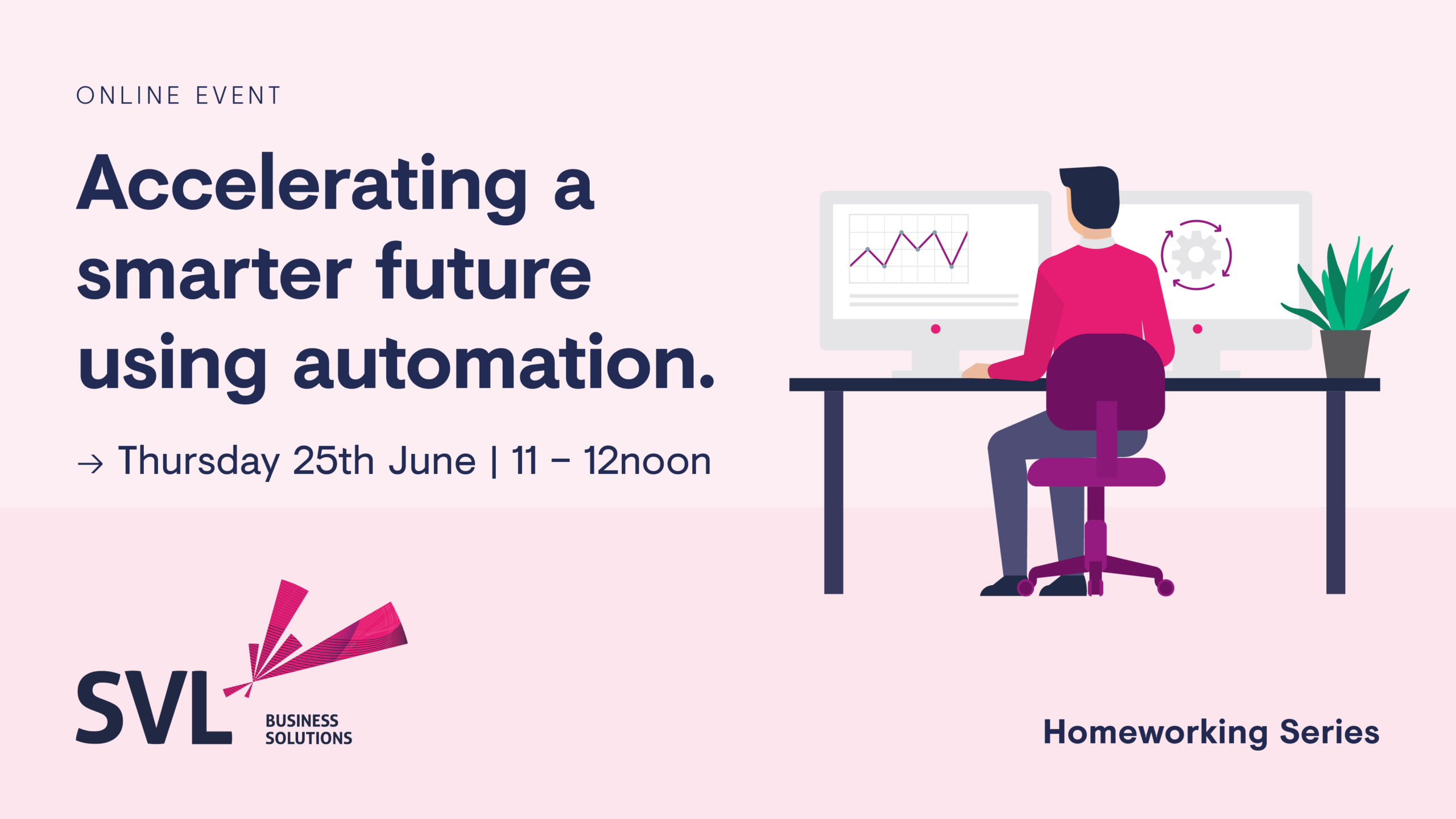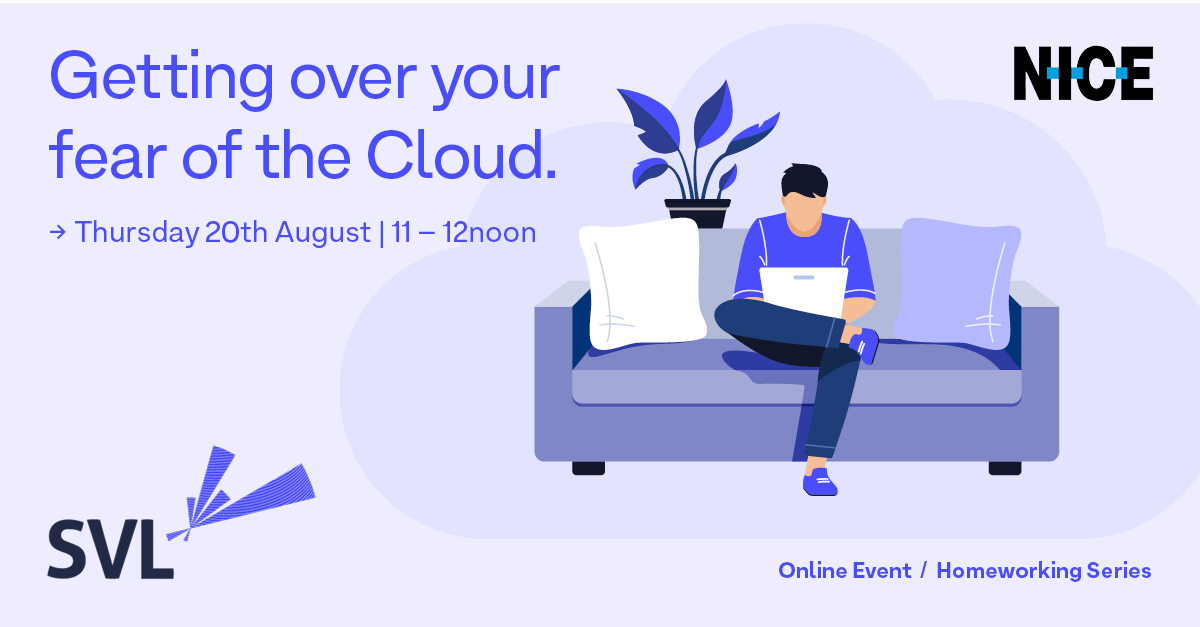 GETTING OVER YOUR FEAR OF THE CLOUD
Moving your most valuable Contact Centre resources to the Cloud is still hugely troubling for most organisations. Will your data be safe? Will it be accessible and can this new storage method integrate with your existing hardware and legacy systems?
To debunk many of the myths around moving to "the Cloud" Rohan Newton and Paul Gray from SVL are delighted to be joined, in a truly international event, by Olivia Nowakowski Key Account Manager from NICE inContact who is based in Ohio and Justin O'Brien , Regional Vice President from NICE inContact who is based in Texas.
Key takeaways were:
The benefits of moving to a Cloud-based system?
What are the benefits of a hybrid approach
Really, how safe is your data in the Cloud?
What do we do with legacy data?
Integrating with existing systems.
Recording of Event
Talk to us
We are here to help you with any enquiries you may have. From large multi-nationals needing Enterprise Solutions through Blue-light and the Public Sector to smaller organisations just starting, SVL will be your trusted partner. Please fill out this form. or give us a call on 01355 900000 and we will be delighted to help you.