Anne Holmes talks about our first Employee Engagement/WFM networking event, held on 22 May in Glasgow. A large audience heard speakers from EE, NICE, SVL and Student Loans Company talk about the future of EEM/WFM and lead discussions.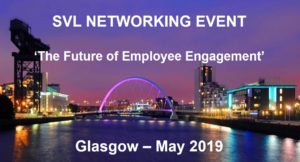 I recently had the privilege of hosting our first EEM/WFM Networking Event. Professionals from across the UK joined us in Glasgow City Centre to hear about organisations who push the boundaries in this area. Richard Abdy, who has recently joined SVL as Head of our WFM consultancy, talked about his experiences in 'Humanising the Contact Centre'
"Being a call handler is like having to attend 50 plus meetings per day, where the agenda isn't given in advance" – Richard Abdy
He urged Contact Centres to offer employees more autonomy and not make them feel like robots.
Kymm Clarke from the Student Loans Company then took us through their Employee Engagement Journey.
They responded to an annual employee engagement survey and two pieces of feedback stood out. Staff would would like to be empowered – not restricted, and staff felt their voices were not heard. This led to a range of employee engagement improvements co-ordinated through SLC's Hub Services. Agreed trigger points for push and pull activities, enhanced training/development plans, short-notice annual leave became available, and staff benefited from the installation of "Project EASE"
"Enhancements to TOM (Time off manager) have been introduced each year based on feedback from agent/ management workshop sessions. Automation and ownership of holiday approvals is based more on actual availability rather than forecasted allocation" – Kymm Clarke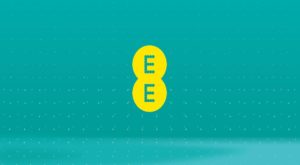 Next up was Liz Gorman (EE), talking about how they are pushing the boundaries of current WFM technology for Employee Engagement. This is very much about a change in mindset – being open minded, personal & flexible in approach. E.E moved away from traditional approaches, looking beyond the norm.
Progress was again made based upon surveys of shift staff and focus groups. One of the many outcomes was the creation of a flexi-break system,
"We gave advisors the ability to request to change the time of their break on the day….. with only 4 clicks, breaks can be changed" – Liz Gorman
Liz went through, in detail, their pilot project and the metrics for success which were put in place. Some very impressive results came out of the project which involved 5,300 advisors over a 12 month period. 52% of these advisors actively used flexi-time over a 12 month period!
Last and by no means least, was Ian Chappell, a leading EEM expert from NICE. He talked about the latest release of "NICE Employee Engagement Manager"a real-time mobile response solution giving employees instant approval to requests for time off or extra working hours. Especially impressive is the introduction of proactive automated interval service level optimisation.
"Intraday monitoring means EEM is monitoring changes in volume, handle time, & staffing." – Ian Chappell
I have a tried to, briefly, capture a flavour of the subjects we covered in the day, but this only scratches the surface of what these wonderful speakers covered. My colleague Debbie have made a short Vlog to describe what she took from the day and if you use Twitter, we have have created a moment that covers the day from the perspective of those attending.
The discussion was wide-ranging and our visitors networked and discussed areas of mutual interest. We are setting up a LinkedIn group for WFM/EEM professionals so they can continue to network and share ideas and challenges. We will also run a second networking event later in the year.
My thanks to all the speakers and attendees