Liquid Voice launches next generation Automated Speech Transcription solution
Liquid Voice, one of the leading providers of interaction recording, quality management and analytics, has announced the immediate availability of a new Automated Speech Transcription solution. Used in conjunction with Liquid Voice's interaction recording and quality monitoring platforms, it will significantly enhance the ability of contact centres and control rooms to locate and replay stored recordings for a wide range of dispute resolution, compliance, quality management and event reconstruction applications.
According to Liquid Voice: "We are very excited about being first to market with an Automated Speech Transcription solution that is cost effective to deploy and actually does what it says on the tin. It has been successfully tested against similar technologies and delivers class-leading levels of accuracy making it a viable solution for organisations of every size to enhance the customer experience whilst achieving a rapid ROI. The system will also help organisations to comply with the stringent GDPR standards that become mandatory in May 2018."
Liquid Voice's ground-breaking Automated Speech Transcription solution enables recordings to be searched for any word or phrase and allows the results to be viewed in seconds, eliminating the limitations of traditional phonetic-based systems. Search results, which can include inbound/outbound calls, emails, SMS and letters sent to customers, are ranked by relevance and displayed as text summaries with search words automatically highlighted. This provides greater granularity and more detailed contextual insights into interactions across multiple channels without the limitations of previous generation systems that held back the uptake of this technology.
Recordings are automatically transcribed with different speakers colour coded enabling users to quickly and easily identify sections of interest without having to manually listen to entire recordings or search for the relevant parts. This can make the review process many times faster than traditional manual methods. Users can click on particular words or phrases in the transcript to start playback at that point or listen to the whole recording. Clicking on any particular recording instantly locates other similar interactions. Liquid Voice provides an option for compliance and quality assessment forms to be auto-completed for validation by reviewers.
"Automated Speech Transcription also makes 100% quality monitoring realistically achievable by enabling organisations to focus on outliers rather than just taking an average view. This provides the fullest picture of contact centre performance and revolutionises the way that contact centres can acquire and use speech technologies to improve customer satisfaction at every touchpoint," added Liquid Voice.
This new generation solution fully integrates into the Liquid Voice platform or can be specified as a stand-alone application for use with any of the market's other leading interaction recording brands. It can be cost-effectively deployed on a monthly subscription basis according to the number of agents or hours of recordings reviewed, providing greater flexibility and eliminating the need for high upfront capital expenditure.
31st May 2017
NICE Inform Elite is the eighth generation of this industry-leading multimedia incident information management solution for public safety control centres. It delivers incident intelligence that empowers public safety organisations to improve their operational performance, provide better quality service and make smarter decisions. "All emergency communication centres have performance targets they strive to meet," said Chris […]
READ MORE
8th June 2017
NICE has announced that its NICE Engage Platform is enabling seamless, real-time communications between various contact centre systems, thus meeting the needs of fast-paced customer service environments as well as critical back office operations. This is a result of efforts to provide a simplified user experience, improve compliance capabilities, support more digital interactions, and deliver […]
READ MORE
16th March 2017
SVL Business Solutions, the UK's most experienced provider of multimedia interaction recording and advanced contact centre applications, has completed a definitive agreement to acquire a 25 percent equity interest in Liquid Voice, a leading developer of enterprise call recording and contact centre solutions.
READ MORE
25th January 2017
According to DMG Consulting LLC's 2016-2017 Speech Analytics Product and Market report, NICE Systems has been designated the clear market leader for speech analytics, with its recording-agnostic solutions accounting for 47.2 percent of all contact centre seats – more than double that of its closest competitor. The company's share of the market grew substantially, up […]
READ MORE
9th September 2016
Liquid Voice has launched Smart Interactions, an innovative new contact centre quality management platform. Built from the ground up to meet the rapidly evolving contact centre market, Smart Interactions is modular and includes speech analytics and agent engagement tools to help managers deliver more effective training and meet key customer satisfaction metrics. It also offers […]
READ MORE
25th August 2016
NICE Systems has announced the launch of Scenario Analyser, which allows organisations to conduct precise, in-depth analysis of various business challenges related to the cross-channel customer journey.
READ MORE
22nd August 2016
NICE Systems has announced the release of the latest edition of its recording solution for Skype for Business.  It brings the trusted capabilities of NICE recording solutions and unique financial services compliance features to Microsoft's latest unified communications platform. NICE recording solutions are deployed across most of the banks around the globe and the latest […]
READ MORE
21st July 2016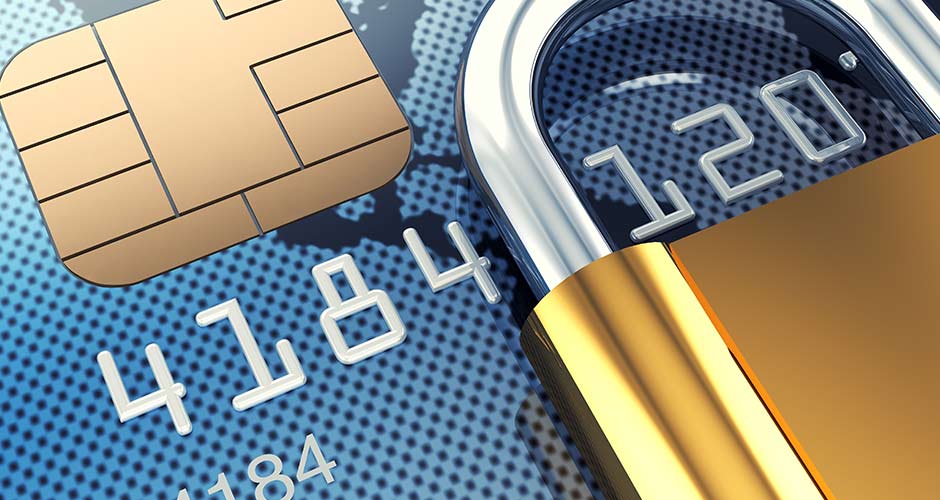 Ultracomms has become one of the only cloud contact centre service providers to achieve PCI DSS level 1 certification for its entire platform. Achieving the PCI Security Standards Council's highest level of certification is something that few can boast of and highlights the company's commitment to maintaining the highest standards of data integrity and completely […]
READ MORE
5th April 2016
NICE Systems has released a new version of its Sales Performance Management (SPM) solution geared for large sales organisations with substantial transactions and complex incentive compensation management needs. It handles the full breadth of sales organisation needs, including incentive compensation, quota and territory management, coaching, analytics and gamification.
READ MORE
15th February 2016
NICE Systems has announced that it has entered an agreement to acquire Nexidia, a leading provider of advanced customer analytics. The new combined offering transforms the market by featuring analytics capabilities with unparalleled accuracy, scalability and performance, empowering organisations to significantly expand their analytics usage in critical business use cases. 
READ MORE
11th January 2016
NICE Systems is transforming its approach to Workforce Optimisation (WFO) by personalising the organisation-employee relationship in order to drive engagement and improve performance in the contact centre.
READ MORE
9th November 2015
NICE Robotic Automation automates routine back office processes to improve
READ MORE
18th July 2015