Anne Holmes
Account Director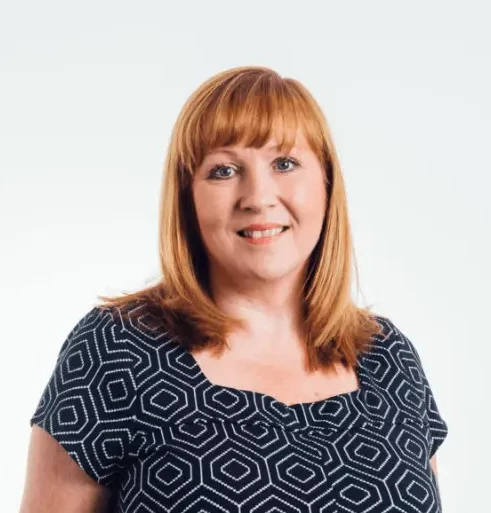 Anne looks after our key account customers, plays a pivotal role in running SVL's successful Workforce Management Practice, and fosters strong, enduring relationships with our brilliant clients.
Tell us a bit about your role
I look after some of our Key Account customers, ensuring they have everything they need. We have regular meetings to ensure they are getting the most from the solutions they have invested in, and I keep them up to date with any developments or enhancements, as well as any other solutions which may be of interest to them. I also specialise in supporting customers in the Utilities and Retail sectors.
Share a professional accomplishment you're proud of
I was involved in creating our Workforce Management Practice, which has been a great success for SVL, growing our customer base in this space and differentiating us from lots of our competitors.
As part of the Practice, I have arranged and helped to facilitate forums and events for our customers, which allows them to network and share best practices.
What do you enjoy most about working at SVL?
I have worked with SVL for 23 years and feel part of a family. I work with a great bunch of people and the company has a great ethos. I have built great relationships with many of our long-standing customers over the years and continue to build new ones.
I enjoy helping companies improve their processes by recommending the right solutions for them and ensuring the project runs well and on time, navigating any bumps they may face along the way.
Outside of work, what are your passions or hobbies?
Family is everything to me so I spend as much time as possible with my immediate and extended family as I can. I became a Gran (Nana) 2 and half years ago, which is wonderful, so I try to spend as much time with my Granddaughter as I can. She is about to have a Brother or Sister early next year, which will keep me even busier.
I am also very lucky to have a wonderful network of lovely friends, who I enjoy spending time with. I go walking 3 times a week with some of my friends and enjoy going to shows and concerts with my Husband.
Tell us about a book, film, or podcast that you'd recommend
I found the book 'Becoming' by Michelle Obama a hugely inspirational book as it was about her journey to becoming one of the nation's most prominent advocates for women's rights and inclusion.
It talks a lot about the importance of resiliency and personal growth, which resonates with me, as a woman in business in a very male-dominated industry.
Have you ever done anything fun for charity?
I have raised money for various cancer charities over the years by doing walking and running challenges, due to my Brother suffering from this terrible disease.
If you could offer one piece of advice to your younger self, what would it be?
Do something you love and try to enjoy it, rather than see it as a chore to go to work. Make it yours and do it your way.
My job is a 'Sales' role but there is more than one way to sell to people. I always ensure that I am providing the best solutions possible to my customers, at a fair price. I am not in the business of 'selling for selling sake' and pride myself on the fact that I maintain great relationships with all of my customers, hopefully for the long term.
Try not to get overwhelmed by work stress as those issues / problems / stresses will get resolved and probably won't be there tomorrow!
If you don't enjoy it, find something else that you do enjoy as 'life is too short'!