Richard Abdy
Head of Business Transformation & Development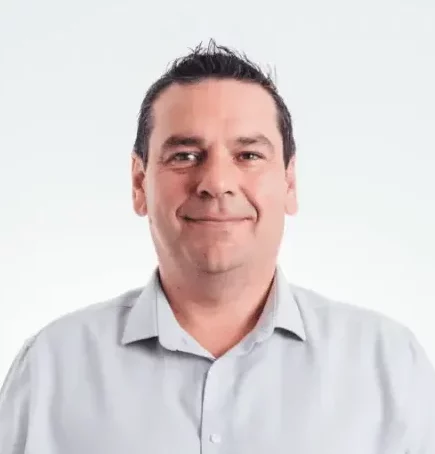 Richard leads two departments focused on delivering value to customers through dedicated account management and innovative solutions, with a track record of building award-winning teams in operational contact centre settings.
Tell us a bit about your role
I head up two departments that focus on delivering the best solutions possible with the best value for our existing and prospective customers. One of my teams provides account management, comprehensive support and a dedicated contact for every customer to them continuity throughout their lifecycle with SVL. This team works hand in hand with the other side of the function, which consists of experienced and certified application consultants and architects who design solutions for our customers.
Share a professional accomplishment you're proud of
Like many of my team, I have an extensive operational background which helps us see things from a customer perspective. During my career, I have been fortunate to work with and build many successful teams that have won awards within an operational contact centre setting.
I received a Chairman's award for going above and beyond the call of duty whilst at the North East Ambulance Service for rolling out the first Workforce Management system within an Ambulance Service whilst successfully implementing the 111 service simultaneously, this was a huge team effort.
On a personal note following a long operational career, I was delighted to be presented with a Forum Hero award before transitioning to roles providing consultancy and solutions.
What do you enjoy most about working at SVL?
In my opinion, it's the people, culture and what we do for our customers that motivates me and makes SVL special.
I was a customer of SVL before joining the company and have therefore felt first-hand the unparalleled level of support the team provide.
My account manager Anne was there from day 1 and supported me through the whole implementation and beyond. SVL provided a far superior level of support than I had previously felt when dealing directly with a vendor. This was also echoed by all the staff we worked with from consultants, project managers, architects and engineers. Everyone was passionate about delivering the best support with the best experience.