Bruce McMahon
Project Manager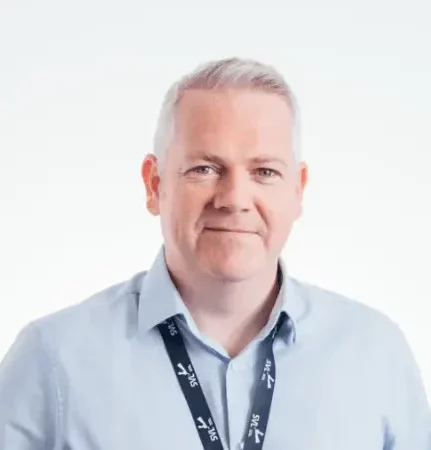 Bruce leads our PMO team who all work to refine existing processes and define new ones. This ensures SVL's project managers deliver projects on time and within budget.
Tell us a bit about your role
I have overall responsibility for the management of the PMO team.
I ensure our team performance is maximised by leading project engagement with internal teams and key SVL partners. Our team also defines new / refines existing processes to empower the SVL Project Managers to deliver all of our projects within agreed timescales and defined budgets.
What do you enjoy most about working at SVL?
This is an easy one, it's the people. We have a really great team within SVL and it's a delight to work in an organisation where everyone is pulling together in the same direction.
Outside of work, what are your passions or hobbies?
In my spare time, I am a youth football coach. Having spent 8 years coaching a boy's team from the age of 5 through to 13, I now coach a girl's U16 team. I really enjoy teaching and encouraging the kids to push themselves beyond their perceived limitations and take great joy when I see them play with smiles on their faces!