Debbie Bicker
Account Director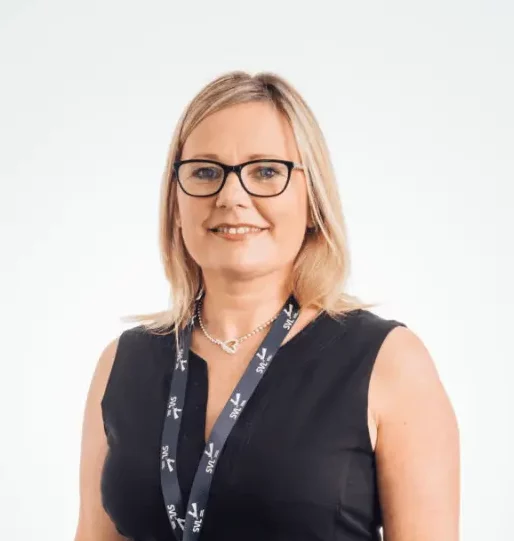 Debbie is dedicated to building long-lasting, trusting relationships with our key accounts. She draws on her extensive experience in the telecoms industry to introduce new technologies to our contact centre clients.
Tell us a bit about your role
I am an Account Director, looking after some of the SVL key accounts working closely with them to share industry best practices that align with their business goals. I work very hard at building long lasting, relationships built on trust.
I am responsible for growing the SVL business, bringing in new customers and working with contact centres to help them use technology that will support their business strategies. I have been working in technology since I left school, I started off in the Royal Signals at 17 years old, then moved into the telecoms industry, 30 years ago!
Outside of work, what are your passions or hobbies?
Outside of work, I am part of an amateur theatre group. I have been in several shows, my favourite role to date was the Fairy Godmother in Cinderella. I am also a Reiki practitioner and qualified life coach, both of which I practice in my spare time.
Tell us about a book, film, or podcast that you'd recommend
My favourite book is The Secret by Rhonda Byrne, I listen to this book in the car often on my way to client meetings, and any other journeys.
Have you ever done anything fun for charity?
Yes! I have done the Rob Roy challenge kilt walk several times, walk your dog 100 miles in a month etc… but my most memorable one was Sleep in the Park with some of my SVL colleagues.
We raised £8k to help homeless people in Scotland. It was a horrible, rainy winter night, but for us only 1 night, unlike the many people who have that experience every night.